Setting Up Dreamweaver MX For FTP
Setting up Dreamweaver MX to transfer files is a simple process. Actual setup depends on whether or not your domain name (DNS) has propagated yet. DNS takes 12-72 hours to propagate around the world. The actual time for propagation depends on how quickly and frequently your internet service provider checks for DNS updates.
If DNS has not yet propagated to your area you will need to use the server IP as the host address to upload your files, as in this image: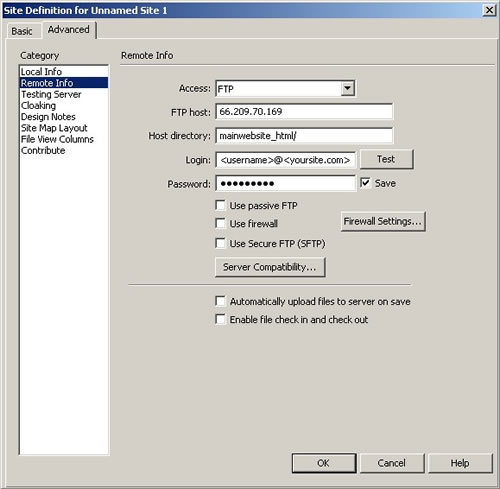 Once your domain name (DNS) has propagated to your area we strongly recommend that you change your Dreamweaver profile to reflect your web site name as the host address. If we were ever to change the IP of the server you would later find that you could no longer upload files because the IP you were using had changed.